In and around the City of Augusta, Georgia, numerous steps are being taken that will keep the locals and all visitors safe. In some instances, that means shutting down a business for cleaning and sanitation purposes or to perform testing on staff. If you own or operate a restaurant in this area, chances are, you may find yourself facing such a closure.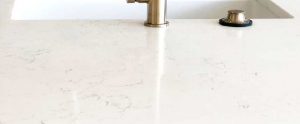 Not all is lost, though. If your budget permits, you may start renovations on your restaurant during this time. It is best to opt for those that will increase the cleanliness and safety of your business.
One of the easiest and least expensive is adding a quartz floor coating system to your commercial kitchen and the lobby area where you serve your customers.
Durable and Resistant
The quartz floor coating system is considered to be one of the most durable flooring types currently available. In running a restaurant, you know that your lobby and kitchen areas are high-traffic areas that get a lot of miles, so to speak.
You want a floor that has the capability of performing well under all of those harsh conditions that abound -be it foot traffic, extreme temperature fluctuations, or even the weight of your equipment.
In addition to this, you need a floor that is highly resistant to oils, food products, and various types of chemicals. The quartz floor coating system fits all of this criterion, and more! Its durability and resistance make it a must-have for all restaurant owners.
Features
The quartz floor coating system has a large variety of features that make it perfect for your restaurant. These include:
When placed on the floor, it has a solid and extreme level of adhesion, which means that it will not become damaged due to your kitchen equipment or foot traffic.
The texture is anti-slip, which means that you do not have to worry about accidental slips, trips, or falls by your customers or your staff.
The flooring system includes the ability to withstand various temperatures within your restaurant. Additionally, it has a high level of stability when it comes to UV rays.
It does not matter what type of equipment you have in your establishment or the types of chemicals that you use, the quartz floor coating system is resistant to abrasion as well as chemicals!
This flooring system is easy to apply and has a very fast curing time -which limits the amount of downtime your restaurant experiences.
Get a Free Quote
If you are ready to renovate that restaurant that you own and/or operate, we here at Concrete Coatings of the South can assist you! This is a flooring system that is very high quality and is completely backed by a warranty – so, you have nothing to lose and all to gain!
In addition to all the previously-mentioned benefits, you may choose from many highly appealing colors to match the scheme and theme of your restaurant. To learn more or to set up a time for your free quote, call us now at: 706-249-4131