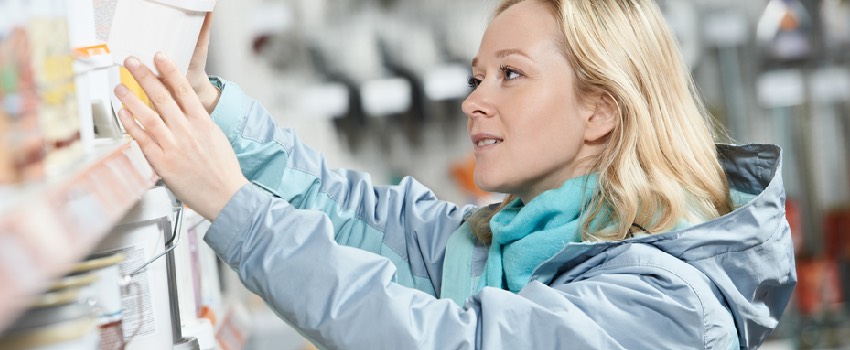 If you are interested in resurfacing your concrete garage floor, you may find yourself shopping for over-the-counter garage floor coating systems. While it is true that there are many high-quality products available to consumers, it is important to understand that there are also many common issues that occur with these products. In this guide, we will review 3 of the most common issues that occur with over-the-counter concrete garage floor coating systems. 
Issue #1: Failure to Bond with Concrete
When you purchase and utilize an over-the-counter epoxy kit, you stand the risk of the epoxy not being able to bond with the concrete on your garage floor. It is kind of like oil and water wherein the epoxy simply sits on top of the concrete.
This poor level of adhesion could result in chipping, flaking, and peeling. If you want an epoxy garage floor covering, it is important to go with the professionals as these experts are capable of ensuring complete adhesion. 
Issue #2: Bubbling and Blistering 
It is difficult to properly mix over-the-counter epoxy kits for concrete garage floors. The problem is, if not mixed properly and with the proper equipment, bubbles will become apparent in the mixture. These will then transfer and completely dry within the coating. When this happens, once the epoxy cures, the bubbles will then transition into blisters.
Issue #3: Long Cure Times 
Finally, those over-the-counter epoxy kits for garage floors have very long cure times. In most instances, it takes up to three days for a full cure.
During this time, nothing can come into contact with the epoxy. If it does, it will cause complications. This is why many people elect to go with professional coatings. These are typically composed of polyurea.
In short, this material is capable of curing in as little as one day. If you want your garage floor coated, you should consider professional application so that the project is completed perfectly and cures quickly. 
Contact Us Today 
While it is true that over-the-counter epoxy kits for garage floors are inexpensive and seem quite easy to apply, it is also true that several complications may arise. These include those that we have outlined here.
That is, failure to bond with concrete, bubbling and blistering, and long cure times. If you want to avoid these issues, we recommend that you contact us here today at Concrete Coatings of the South. 
We offer professional application garage floor coatings. In most instances, we are capable of completing your home improvement project in as little as one day. When choosing your garage floor coatings, you may choose from chip colors, solid colors, and a wide array of other customizations.
Our work is licensed and insured. We have proven complete dedication and satisfaction to our customers since the year of 1991. We have a direct partnership with the best manufacturer of concrete coatings within the United States.
If you want to learn more or are ready to get started with your project, contact us now by calling: 706-249-4131