During the summer and winter months, utility bills are known to experience heavy spikes. The good news is, there are strategies that may be utilized in order to reduce these costs. This is especially true if you have a garage that is directly attached to your home.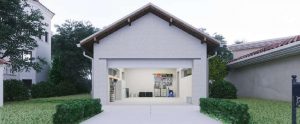 By increasing the overall efficiency of your garage, you can drastically reduce the utility expenses that you incur each month. In addition to this, the value of your home may be increased, you may be able to receive special tax credits, and the regulation of the climate in the interior of your garage will aid in protecting any and all valuables that are contained therein.
Seal the Cracks
If you have cracks in your garage floor, it is time to seal them up! Cold air, moisture, and various types of gasses have the capability of seeping in through these cracks during the winter months. If this happens, it will be quite cold within the structure. If your garage is attached to your home, this cold air will find its way into the adjacent rooms.
As a result, your heater will be forced to work at an extremely high capacity to provide warmth throughout your home. By simply sealing the floor, you will be able to block cold temperatures from finding their way into your garage. Furthermore, the sealant will help in preventing future cracks from occurring within the garage.
Insulate the Walls
Many homeowners fail to insulate the walls of the garage; however, if this step is performed, it will offer maximum protection from all of the outdoor elements that could result in your garage being inefficient. You may choose from a wide variety of insulations.
Popular choices for the garage include cotton-fiberglass, cellulose, blown-in, spray, and injection. The choice is yours! Once you install the insulation in your garage, you are sure to discover that your utility costs are quickly reduced.
Lighting
The next step to providing a boost to the efficiency of your garage is to complete a lighting retrofit. You should opt for LED lights that consume up to a whopping 80% less energy and are known to last up to 25 times longer than traditional bulbs. If you have outdoor lighting on your garage, be certain that you change the bulbs in those fixtures, too.
Conclusion
As you can see, it is relatively easy to increase the overall efficiency of your garage. By completing the steps highlighted in this brief guide, you are sure to experience massive savings on your utility bills. We can help you on the very first step. Contact us today to learn about our highly-efficient garage floor coatings.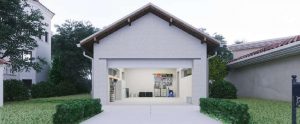 Not only will our coatings seal those cracks and protect your garage floor, they will completely change the appearance and overall functionality of your garage. If you would like to learn more, contact us today by calling: 706-249-4131