Home of the ONE day Garage Floor Coating
Get Your
FREE Quote!
Book a friendly, no hassle, marketing consultation
Submit Your Info to Get Started
Where Can We Put Concrete Coatings?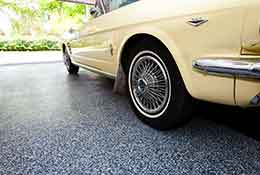 Garage Floor Coatings
Our garage floor coating system has been scientifically formulated to not only meet – but to exceed – all of the strenuous demands placed on garage floors.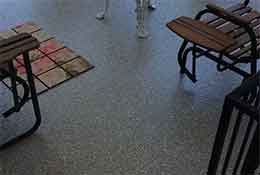 Residential Floor Coatings
Just imagine the possibilities! From garage floors to basement floors, patio floor coatings, walkways and even porches. You choose the color and style and we'll make it happen.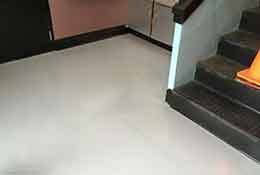 Commercial Floor Coating
Showroom, kennels, locker rooms, salons, gymnasiums are all excellent examples of businesses that require flooring that has a low-maintenance, yet high durability and also an aesthetic appeal to showcase products and services.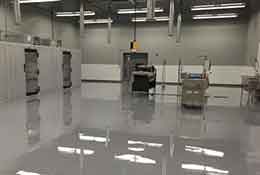 Industrial Floor Coatings
Factories, warehouses and machine shops are just a few of the examples of where our concrete floor coatings can make the workplace safer and more resistant to heavy wear and tear.
Home of the ONE Day Garage Floor!
Choose from a wide variety of colors, styles and finishes.
Floor Coating Products We Offer
Click on any box above to find out more about our floor coating products.
In a Hurry or After Hours? Complete Our Convenient
"Quick Response Form" and We'll Get Back to You!
Penntek™ Certified Installer
Because we partner only with manufacturers who demonstrate the same commitment to quality that we have, we are proud to say that we are a Penntek™ Certified Installer. That means that our customers can be sure of getting the absolutely best concrete coating on the market.
Plus… Penntek backs its industrial concrete flooring solutions, including garage floor coating and all other coating treatments, with a 15-year manufacturer's warranty!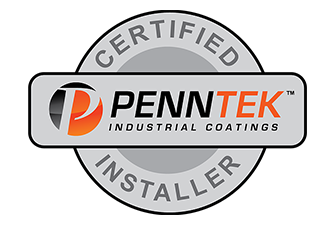 Ask about our special offer: 50% OFF LABOR!!!

Home of the ONE Day Garage Floor Coating

Your Driveway Will Look Great & Last Longer!

We Even Do Patios and Florida Rooms

Imagine the Possibilities!